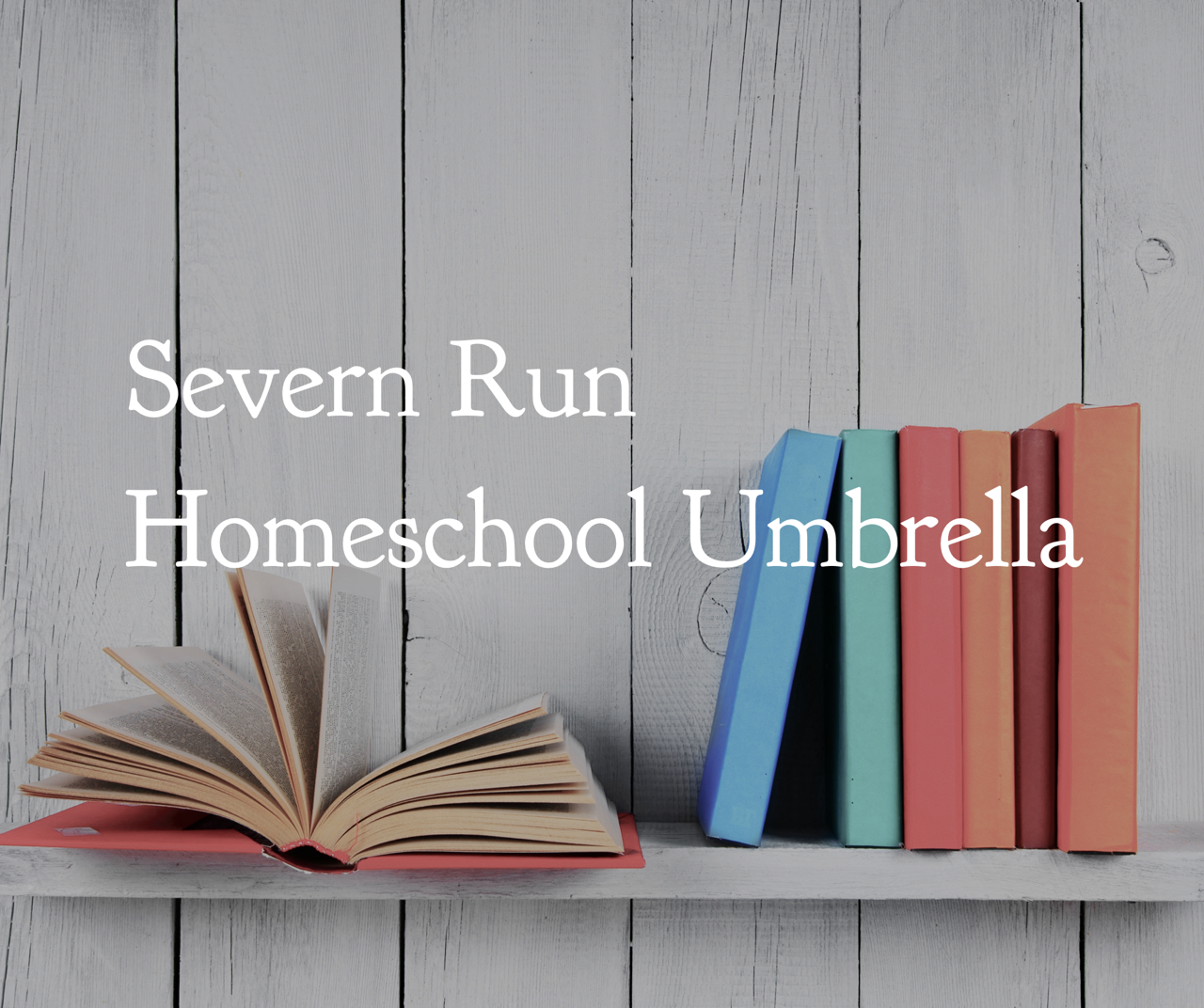 Severn Run Umbrella is a community ministry of Severn Run Evangelical Presbyterian Church and is registered as an educational oversight program with the Maryland State Department of Education. Our program operates in compliance with the Code of Maryland Regulations (COMAR) 13A.10.01 and is designed for responsible families who are sincere in their efforts to guide their children spiritually and academically. Because we recognize God's mandate throughout the Bible for parents to take active responsibility for their children and for their children's education, we feel no need to add a list of requirements beyond those legally stipulated. Instead, we are assured by your registering with Severn Run Umbrella that you are striving for God-led excellence.
How do I apply for membership?
You do not have to be a member of Severn Run EP Church to be a member of our Homeschool Umbrella. If you are interested in joining –
First, click on the "Policy Information" link below to read our Policies and your responsibilities as a member of our Umbrella.
If you agree with the "Policy Information," click on the "Registration Form" and "Textbook and Lesson Materials Form" links below to print the necessary forms.
Complete one "Registration Form" per family and one "Textbook and Lesson Materials Form" per child.
Then mail the completed forms along with a $50 membership fee per family to the Severn Run EP Church, 1624 Millersville Road, Millersville, MD 21108.
Registration applications are due no later than August 20th. If you wish to apply for membership after the deadline, please contact us at 410-923-7500. Exceptions can be made in certain cases.
How can I contact someone for more information?
If you have any other questions, click the "FAQ 2017" link below, or if there is any other way we can further serve you, please contact us at severnrunumbrellacontact@gmail.com
* Policy Information
* FAQ 2017
* Registration Form
* Textbook and Lesson Material Form